Ingredient Spotlight: Hibiscus
The hibiscus flower is not only beautiful to look at, it's also an excellent ingredient for skincare. Rich in anti-oxidants and fruit acids it contributes to an overall more even skin tone. Hibiscus encourages an even tone, helping improve the appearance of blemishes, tired or damaged skin.
Popular in Ayurvedic and Traditional Chinese Medicine for centuries, Hibiscus has been used to treat the skin and hair as well as used for medicinal purposes.
Hibiscus powder cleanses, softens and has a gently exfoliating effect on the skin; it's fantastic for dry, damaged or oily skin and helps bring skin back to it's healthy place.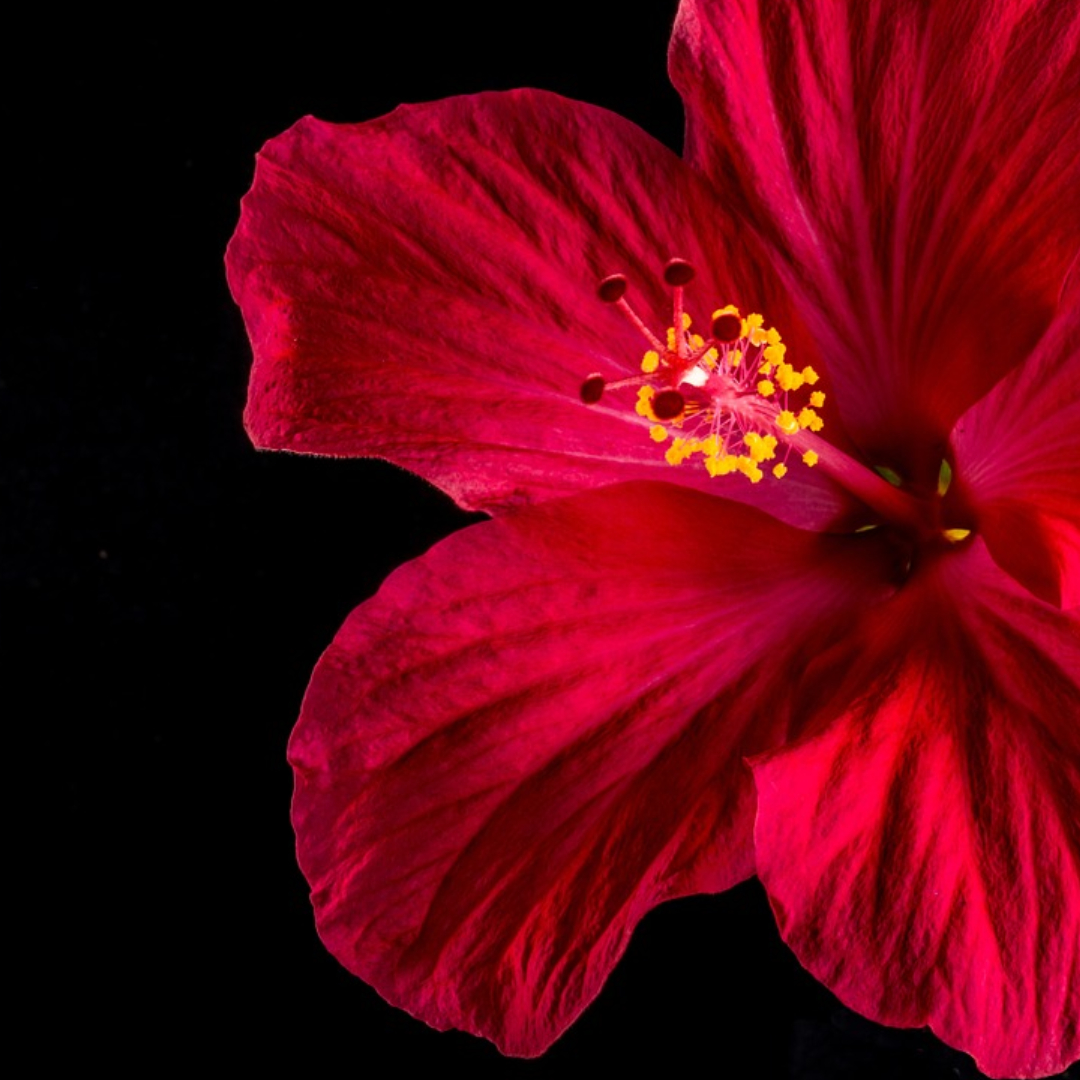 Prettiest Beauty Ingredient
Let's have a look at the main properties of the beautiful Hibiscus plant.
High in Antioxidants
Hibiscus powder is high in antioxidants which help protect skin from the effects of free radicals (e.g pollutants, sun). HIbiscus's high levels of antioxidants helps keep skin safe from environmental damage and can reduce and slow down the signs of ageing. This makes it a great ingredient for those who want to avoid or reduce the signs of premature ageing or improve skin tone after exposure to sun.
Natural source of AHA's
High in AHA's (alpha-hydroxy acids), Hibiscus helps balance the skin and evens out skin tone. AHA's are a group of naturally occurring acids in fruits and are known to exfoliate, balance and brighten skin tone, encouraging an overall smoother and fresher skin. They also help seal in moisture better, leaving the skin more hydrated.
The main benefit of AHA's is to rejuvenate the top layer of the skin by gently exfoliating it. If you have very sensitive skin and want to skip exfoliating, using a mask with hibiscus powder works great to gently exfoliate the top layer of the skin. The gentle exfoliating effect of hibiscus is suitable for all skin types, and is great to improve the overall look of skin.
AHA's also promote skin cell turnover, which can help brighten the skin and even out a blotchy complexion caused by sun damage.
Hibiscus is a beautiful ingredient for skincare and works great in masks and cleansers. It also adds a beautiful purple colour to the product. Below our two favourite products made with Hibiscus powder.
Happy discovering, Mermaids! 🐚